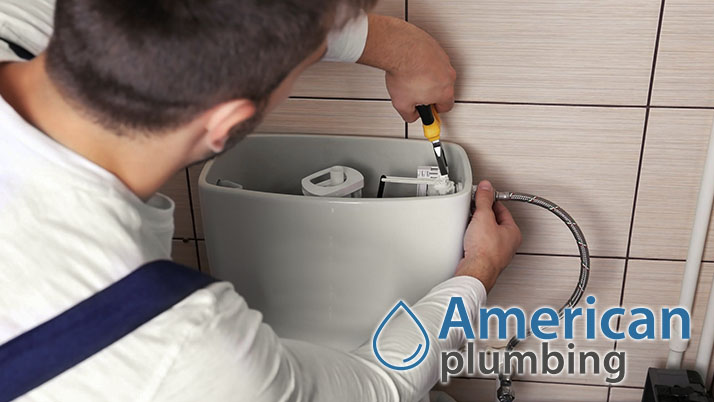 Water Leak Repair Plantation
If you are looking for the most trustworthy company that handles Water Leak Repair in Plantation look no further than American Plumbing! At American Plumbing, we believe that we are the best choice to handle any water leak repair services for several reasons. Firstly, we have been providing top-quality plumbing services to residential and commercial customers in the area for many years. Our team of licensed and experienced plumbers has the expertise necessary to quickly identify and repair any type of water leak, from minor drips to major pipe bursts. Water leaks can cause a variety of problems, including property damage, mold growth, and increased water bills. Hiring professionals for water leak repairs is crucial for several reasons:
Expertise and Experience: Professional plumbers have the necessary knowledge and experience to accurately diagnose and fix water leaks. They are trained to use the right tools and techniques to address leaks quickly and efficiently. This means that they can fix the issue the right way the first time, saving you time and money in the long run.
Quality of Work: When you hire a professional plumber, you can trust that the work will be done to a high standard. They will use quality materials and techniques to ensure that the problem is resolved completely. This will help prevent future issues and ensure that your plumbing system functions properly.
Safety: Some water leaks can be dangerous, especially when dealing with electrical components. Professionals have the training and equipment necessary to work safely, minimizing the risk of accidents or injuries. Attempting to fix a water leak on your own could result in injury or damage to your property.
Identification of Hidden Leaks: Sometimes, water leaks can be hidden behind walls, ceilings, or under the flooring. Professionals have the necessary equipment, such as thermal imaging cameras, to identify these hidden leaks. This helps to prevent further damage and ensures that all leaks are repaired.
Warranty and Guarantees: Professional plumbing companies often offer warranties and guarantees on their work. This gives you peace of mind knowing that if the problem persists, they will return to fix it at no additional cost to you.
Overall, hiring professionals for water leak repairs is a smart investment. They have the expertise, experience, and tools necessary to quickly and safely resolve water leaks, ensuring that your plumbing system functions properly and efficiently.
Secondly, we use the latest tools and technologies available in the industry to diagnose and fix water leaks. Our plumbers are equipped with state-of-the-art equipment, such as thermal imaging cameras and leak detection devices, to help them pinpoint the exact location of the leak. This means that we can accurately diagnose and fix the issue the first time, minimizing any inconvenience or property damage.
Thirdly, we understand that plumbing emergencies can happen at any time. That's why we offer 24/7 emergency plumbing services to our customers. Whether it's a burst pipe in the middle of the night or a leaky faucet over the weekend, our team is always available to assist you in a timely and professional manner.
Fourthly, at American Plumbing, we are committed to providing exceptional customer service. We pride ourselves on being responsive, reliable, and transparent with our customers. We'll keep you informed throughout the entire repair process, from diagnosis to completion, so that you always know what's going on with your plumbing system.
Finally, we offer affordable and competitive pricing for all of our plumbing services, including water leak repairs. We understand that unexpected plumbing issues can put a strain on your budget, and we strive to provide high-quality services at fair and reasonable prices.
Overall, at American Plumbing, we believe that our experience, expertise, advanced tools and technologies, commitment to customer service, and affordable pricing make us the best choice for any water leak repair services. Contact us today to schedule a consultation and experience the American Plumbing difference for yourself.
Water Leak Repair Plantation