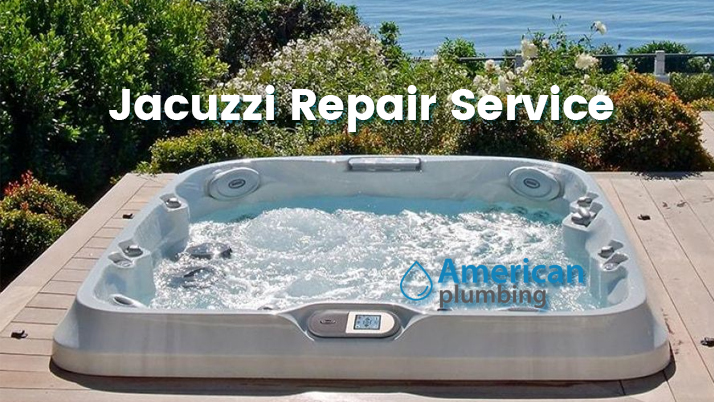 Fort Lauderdale Jacuzzi Repair Service
Hot tubs and spas are synonymous with the relaxation. They can turn any night at home into a small, personal paradise. Moreover, it doesn't even matter if you have company or are enjoying it alone. But, there are certain things that could turn your paradise into a living nightmare. For instance, have you ever taken your cover off, only to smell something foul? Or maybe the water isn't warming, or your jets aren't working properly. Fortunately, our Jacuzzi repair service is here to ease any difficulties you might be experiencing with your hot tub. Continue reading or visit our website for more information. You can access our website by clicking the link here: American Plumbing.
Jacuzzi Repair Service | Trenchless Technologies
American Plumbing is a local plumbing company located in Broward County. Our team of professional plumbers know all of the facets involved in the plumbing industry and separate our Jacuzzi repair service into our Conventional Trenchless Technologies department. This department is responsible for plumbing issues related to drains, pumps, and more. You can find a list of some of the additional services we provide beyond our Jacuzzi repair service below:
Pump Maintenance & Repair

Whirlpool Maintenance & Repair

Jacuzzi Maintenance & Repair

Odor Detection

Floor Drain Services

Septic Tank Location
No longer do you need to worry about finding a competent plumber capable of handling any Jacuzzi service you might come across. Just give us a call and one of our professionally licensed plumbers will be on our way at the time of your service appointment. We also have an emergency plumber service, for those unforeseen events that happen from time to time. No need to freak out if a plumbing emergency happens. Call us and we'll be there soon.
Jacuzzi Repair Service | Plumbing Services
The other plumbing services we employ our professional plumbers to address include everything from toilet repair to kitchen fixtures, unclogging drains, and water heater installation. Actually, our service covers the entire array of plumbing needs and our experience ensures we will be capable of handling your issue with quality, efficient practices.
Additionally, we have a plumbing superstore that is utilized by other professional plumbing companies and do it yourself repairmen alike. If you are in need of any specific plumbing part, replacement parts, or simple plumbing advice, come pay us a visit. Any of our team members will gladly assist you and provide any advice or help you might need for your plumbing issue.
Jacuzzi Repair Service | About American Plumbing
American Plumbing is a family-owned and operated company located in Plantation, FL. Our store is centrally located to assist anyone in the Greater Fort Lauderdale area and our services branch out to any surrounding Broward County, Palm Beach County, and Miami-Dade County communities. Please CONTACT US  if you have any additional questions or wish to receive a free estimate for our cost of services.
Jacuzzi Repair Service